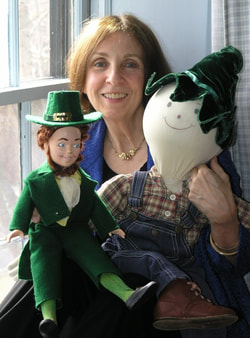 ---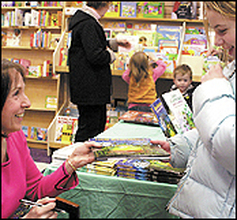 ---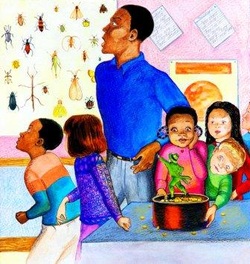 ---
Reviews
Lucky O'Leprechaun--Meg and Sean O'Sullivan try to catch the leprechaun in their grand-aunties' garden.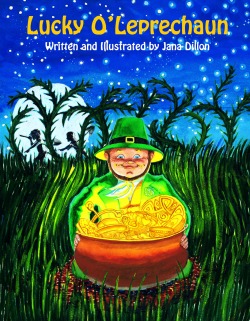 ---
Lucky O'Leprechaun Comes to America
Lucky becomes an accidental immigrant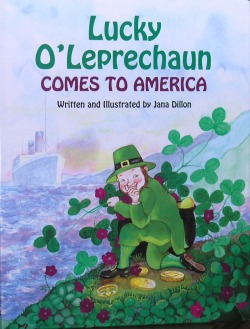 ---
Lucky O'Leprechaun in School--The new boy, Kevin O'Malley, helps his classmates trap Lucky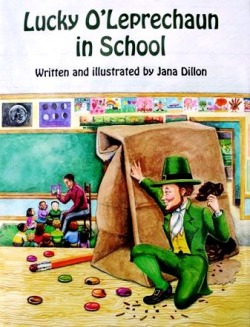 ---
Upsie Downsie, Are You Asleep?
Upsie Downsie wants to play, not sleep!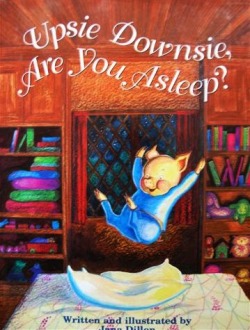 ---
Little Thumb by Wanda Dionne, illustrated by Jana Dillon. One little girl's thumb tells her there are better things to do than suck her thumb.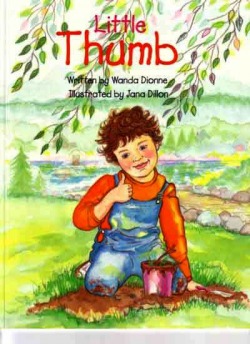 ---
Sasha's Matrioshka Dolls by Jana Dillon, illustrated by Deborah Nourse Lattimore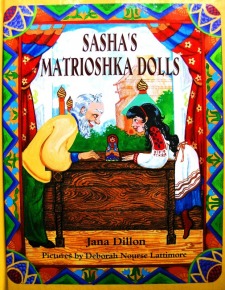 ---
Jeb Scarecrow's Pumpkin Patch--Jeb saves his beloved pumpkins from the crow's big bash.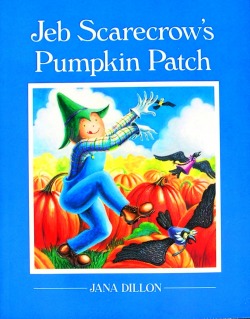 ---
Ms. Broomstick's School for Witches--If you don't listen to the teacher in magic school, you can cause a lot of trouble!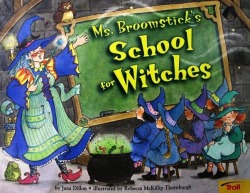 ---